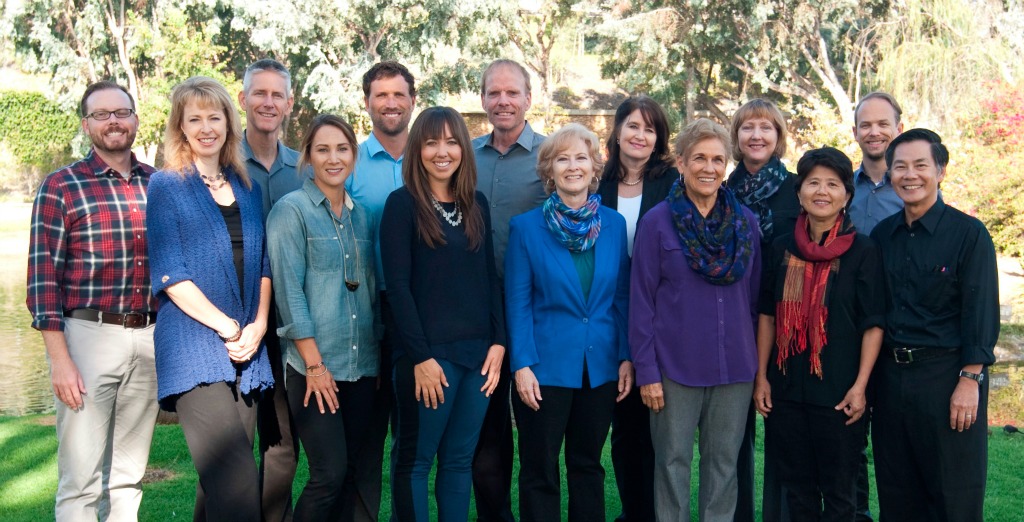 About Us
Our professional Christian therapists have degrees in psychology, marriage & family therapy, and social work. Many also have degrees from seminaries with experience in Christian ministry and overseas missions.  God is invited into the counseling process.
Pastors and priests from churches all over San Diego refer clients to us because they trust our integrity as believers and our skills as professional therapists. Clients who are not part of any faith community are also welcome and regularly seek help here.
Our therapists frequently speak on a variety of topics at churches and other venues across San Diego.
Directors Aaron J. Reinicke, Licensed Marriage and Family Therapist and Dr. Melinda Reinicke, Psychologist founded Reinicke Counseling Associates in 1990. When they had more clients calling then they could see, they invited other quality Christian therapists to join them.
A few years later they created the non-profit LifeSpring Center in order to train intern Christian therapists and provide flexible fee counseling, workshops and therapeutic groups. As a non-profit LifeSpring Center also meets the needs of the missionary and ministry community here in San Diego as well as internationally. These communities deserve the very finest spiritual, psychological, emotional and family support as they move forward in their vital work.  Click here to learn more about LifeSpring Center.
Reinicke Counseling Associates and LifeSpring Center offer Christian counseling for marital problems, depression, anxiety, trauma and addictions. Our therapists also work with teens, children and blended families. Pre-marital counseling is available. In addition, we have specialists to help individuals and couples heal from the pain of pornography use, unfaithfulness or sexual addiction. Comprehensive treatment for this includes individual, couples and group therapy.  We also have groups for women recovering from the pain of their husband's sexual betrayals.
RCA Counseling's Expedition  has 3-day and 2- week intensives for sexual addiction recovery.  The 3-day intensive is for men or women.  The 2-week Program is for men and has an optional weekend component for the spouse. Click here to learn more about Expedition Sexual Addiction Intensives.