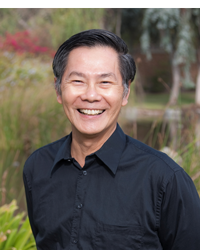 Dr. Ben Lim, LMFT x108
Licensed Marriage & Family Therapist #46911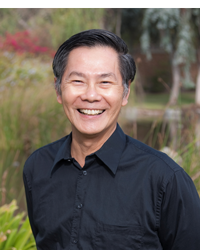 Dr. Lim is currently on sabbatical and is teaching at a seminary in Malaysia.  Please call us at 619.298.8722 x101 to discuss your counseling needs and schedule with one of our other therapists.  We look forward to his return in the Fall of 2018.
Dr. Lim is a clinical member and approved supervisor of the American Association of Marriage and Family Therapy. At Bethel Seminary he is a Professor in the Marital and Family Therapy program. In addition to training therapists, he also teaches pastoral care classes for ministers of the Gospel. As an ordained minister Dr. Ben Lim pastored for many years in different churches in Malaysia, Singapore, Texas and California.
Counseling
Individuals, couples, and families. His specializations include premarital counseling, marriage enrichment, parenting, marital and family therapy, multi-cultural therapy, spiritual issues, missionaries and pastoral self-care, trauma, grief and loss issues as well as relational difficulties.
Education
Ph.D., Texas Tech University
M.A., Fuller Theological Seminary
B. Agric Science (Honors)
University of Malaya.
Ph.D. in Marital and Family Therapy
EMDR and Thought Field Therapy
Certified trainer of PREPARE-ENRICH
Certified in Couples Communication.
Dr. Ben Lim has presented at professional conferences of the American Association of Marriage and Family Therapy (AAMFT), American Association of Christian Counseling (AACC), Christian Association for Psychological Studies (CAPS) and others. He also preaches in churches locally and overseas.
Community Service
Vice-chairman of the Professional Consultation Committee for Clinical Pastoral Education at Sharp Memorial Hospital. Member of the San Diego Chapter CISM Crisis Response team; the San Diego Marriage Coalition; advisory board member of Bless It Assurance Ministry and the South East Asia Children's Project. He is also a chaplain with the American Red Cross. Ben donates his time for mental health mission work overseas and has traveled to teach and train therapists and pastors in India, China, Mongolia, Malaysia, Singapore and others.
Speaking Topics
Leadership and life skills including assertive training, conflict management, communication skills, multicultural competency, love, courtship & marriage, parenting, management training, peer counseling, small group training and more.
Contact
If you would like to contact Dr.Ben Lim, please call
(619) 298-8722 x108
Dr. Ben Lim sees clients for LifeSpring Center in the Mission Valley office.