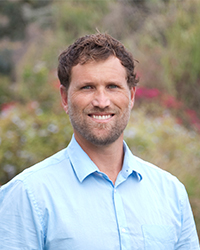 Andrew Last, LMFT x123
Licensed Marriage & Family Therapist #80886
Certified Sexual Addiction Therapist Candidate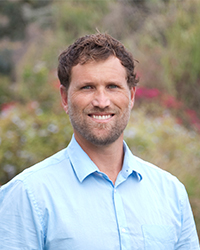 Are you or your loved one wrestling with an addiction? Do you feel trapped by the wounds from your past? Is your marriage on the rocks and you're fighting to regain emotional security? I am experienced, compassionate and skilled to help you make the changes you're looking for. I have spent thousands of hours working with people who are in great pain and provide not only empathy and safety but also practical tools and skills to promote healing and recovery.
I have specialized training in working with those who suffer from sexual addiction and work with all other addictions as well. If your marriage is deeply conflicted I will help you to understand and change the relational dynamic that is occurring in your relationship through the use of attachment based therapy, Emotionally Focused Therapy, and Restoration therapy. The foundation of my work is centered on the power of Christ to bring change and healing to your life. Call today for an initial session to get on the road to healing and wholeness.
Background
I received my BA in Psychology from Point Loma Nazarene University in 2003 and my MS in Marriage and Family Therapy from Fuller Theological Seminary in 2010. From 2004-2008 I lived in Florence, Italy and Amsterdam, The Netherlands working with a Christian mission's organization. There I initiated and directed a large-scale social justice project called Serve the City which focused on reaching out to the poor and disenfranchised. I am married and have a son. I love all outdoor sports especially surfing, mountain biking, running and skiing. My greatest strength with my clients is my ability to relate with and connect with them as well as gently guide them toward the path of healing.
Counseling
I offer counseling for individuals, couples, and families of all backgrounds. My primary theoretical orientations are Emotionally Focused Therapy and Contextual Therapy.
Sexual Addiction Treatment
Group Therapy for Men Recovering from Pornography or Sexual Addiction
Marital therapy
Child and Adolescent Therapy
Individual Therapy
Missionary and Pastoral Counseling
Family therapy
Other Addictions
Pre-marital Therapy
Speaking Topics
I speak on a variety of topics such as:
Boundaries: Staying Healthy In the Workplace
Self-Care and Personal Management
Sexual Addiction: The Problem
Man to Man: How Fathers Can Better Talk About Sex With Their Sons
Bonded: Creating and Enduring Heart Connection
The Church Planter's Family Life
Education
Andrew received his BA in Psychology from Point Loma Nazarene University and his MS in Marital and Family Therapy from Fuller Theological Seminary. He is also a Certified Sexual Addiction Therapist Candidate, trained by Patrick Carnes, the foremost expert in Sexual Addiction in the world. His clinical training was at a non-profit mental health agency where he treated individuals, couples, families, adolescents, and children. He received specialized trainings from Sue Johnson in Emotionally Focused Therapy and from Terry Hargrave in Restoration Marital Therapy. Andrew is a certified Family Wellness Instructor.
Contact
If you would like to contact me please call (619) 298-8722 x123
Email: alast.mft@gmail.com
I see clients in the Mission Valley, Rancho Bernardo & Carlsbad offices.