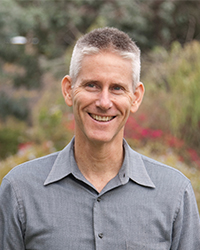 Scott Wood, LMFT x138
Licensed Marriage & Family Therapist #81808
Certified Sexual Addiction Therapist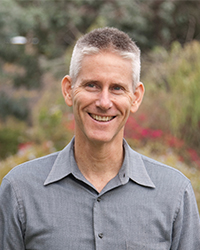 I work with individuals, couples, and families to help develop secure connections, heal relationship wounds, overcome obstacles, and craft manageable solutions.
Central to my work is my belief that people are capable of creating and maintaining healthy relationships, capable of taking positive action in their life to solve their problems and to meet their personal goals. In other words, people are resilient and resourceful. In many cases, therapy can be a brief process. Clients find hope that relationships can be healed and problems can be solved, gain perspective on troubling issues, and find productive paths to move forward. My mission is to help my clients achieve their goals and work my way out of a job with each client.
I have specialized training in both couple therapy and sexual addiction treatment to find solutions to the underlying issues.
Couple therapy
I have a passion for relationships to find healing and become better than ever. I have training in Emotionally Focused Therapy, Gottman Method Couples Therapy, and Solution Focused Brief Therapy approaches. Here are some of the issues with which I assist my clients.
• Recurring arguments in the relationship that never seem to resolve.
• Recovery from affairs, pornography or other betrayals of trust.
• Conflict that leaves one or both partners feeling they are "walking on eggshells."
• Loss of emotional and/or sexual intimacy in the relationship.
• Giving in or agreeing just to keep the peace.
• Difficulties with life transitions.
If your marriage has become more a source of pain then of comfort, please call me.
Sexual Addiction Treatment
I provide both individual counseling and group therapy for the treatment of sexual addiction. Not everyone who has an affair or uses pornography is a sex addict. However, if your sexual behavior has caused relationship, occupational, legal, or financial problems for you, together we can assess your situation and chart a course toward reclaiming your life. I am a certified sexual addiction therapist and received my training from Dr. Patrick Carnes and other leaders in the field of sexual addiction treatment through the International Institute for Trauma and Addiction Professionals (IITAP).
Premarital Counseling
My grandmother used to say, "An ounce of prevention is worth a pound of cure." Premarital counseling is part of that prevention. I utilize PREPARE ENRICH assessments and tools to help couples view their relationship across a spectrum of areas. For engaged couples, the pre-marital counseling can help them identify and build on their strengths and improve their growth areas. Marriage is entered with a better mutual understanding and shared expectations.
Trauma
Troubling events can stay with us and continue to impact our lives for years after they occur, often outside of our awareness. Some of these are significant life threatening events which are readily recognized as trauma. Others are more subtle. Most people have had distressing moments in life where one can remember vividly the sights, sounds, smells, thoughts, emotions, and feelings in one's body. These past experiences can affect how we cope with situations in the present and can keep us from fully embracing the relationships, career, and life we desire. I am trained in Eye Movement Desensitization and Reprocessing (EMDR), the leading modality for recovery from trauma.
Grief and Loss
Grief is a part of every life. This includes the loss of a significant person to death. It also includes the loss of career, marriage, friendships, home, support system, and childhood. My previous experience includes a position as a bereavement counselor at San Diego Hospice. I have specialized training to help my clients work through grief and find their way forward.
Family Therapy
Each stage of a family's life cycle presents new and unique challenges. Interaction patterns that were functional in earlier stages may no longer be effective. Coping with challenges and negotiating new boundaries and ways of relating can be difficult and problems can appear overwhelming. I assist families in developing manageable solutions, maintaining connections, and re-establishing an environment of mutual love and support.
Education
• Master of Arts in Marriage and Family Therapy at Bethel Seminary, San Diego
• Emotionally Focused Therapy Externship and Core Skills
• Gottman Method Couples Therapy (Levels 1 and 2)
• Solution-Focused Brief Therapy
• Certified Sexual Addiction Therapist
• EMDR (Eye Movement Desensitization and Reprocessing)
• Certified in pre-marital and marriage counseling using PREPARE/ENRICH program
• San Diego Hospice training for Bereavement and end of life issues.
• Master in Business Administration, Pepperdine University
• Bachelor of Arts, Psychology, University of California, San Diego
Personal
My wife and I have been married for over 30 years, and we have 2 adult daughters. I bring to my work over 25 years of experience in Christian lay ministry. I had been in banking for 25 years prior to becoming a therapist. I have a love of music, play a number of instruments, and serve in music ministry as well as playing in secular bands. I enjoy a variety of physical activities: marathons, volleyball, wakeboarding, snow skiing, hiking, and pickleball.
Blog
You can find my blog at scottwoodtherapy.wordpress.com.
Speaking Engagements
Over the last 20 years, I have been a frequent speaker at men's retreats, youth retreats, couple's seminars, and business conferences and a guest preacher at churches. I bring a perspective to marriage and family relationships grounded in Biblical truth and life experience. I am available as a speaker for retreats, seminars, worship services, business groups, men's ministry and couples' events. Topics can be adapted to fit the needs of your group.
Contact
The most direct way to reach me is on my cell phone at (858) 449-1835, or you may email me at scottwood.lifespring@gmail.com. I am here to help and look forward to your call.
I work in the Mission Valley, Carlsbad & Rancho Bernardo offices.
www.scottwoodtherapy.com