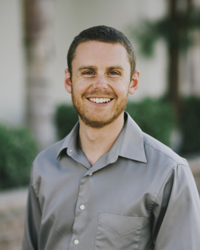 Ryan Landstedt, MFT Intern x104
Marriage and Family Therapist Registered Intern #86998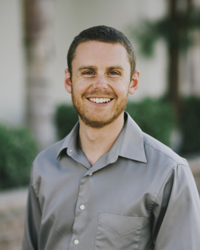 I feel privileged to come alongside and be with you on your healing journey.  Proverbs 20:5 states that, "A plan in the heart of a man is like deep water, but a man of understanding draws it out."  My purpose is to help you connect and be with God so that you may draw from the deep waters that he has for you.
Counseling
I see clients for individual, couples, and family therapy.  I also provide in-home counseling and services for those struggling with hoarding.  Alongside hoarding,  other issues  I can help you with are premarital counseling, parenting, depression, anxiety, sexual addiction, and grief due to loss or death.
Education
I graduated with my Masters of Arts in Counseling Psychology from National University in La Jolla, California.  I am a Marriage and Family Therapist Intern in the state of California.
Relevant Life Experiences
I grew up living in Tel Aviv, Israel.  Having lived in another country, I can relate to cross-cultural concerns and issues that arise during acculturation.  Since living in the United States, I have been on staff at many churches throughout San Diego County.  I have worked at churches such as The Rock, Journey Community Church, Shadow Mountain Community Church, Mission Trails Church, Foothills Church, and Christian Fellowship of El Cajon.  My experience at these churches include pastoral counseling, school and adolescent counseling, leading support groups, coaching home group pastors, and speaking.
In addition to working for churches, I also ran a non-profit for several years.  The non-profit provided food, clothing, healthcare, and shelter to the homeless of Island and Market Street in Downtown, San Diego.  In order to pursue my degree in counseling, we partnered with Christian Fellowship of El Cajon who now run and operate the non-profit as of today.
Contact
Please call me at 619.298.8722 x 110 to discuss your needs.
I see clients for LifeSpring Center in the Mission Valley, Rancho Bernardo, and Carlsbad offices.
Marriage and Family Registered Intern #86998
Employed by LifeSpring Center.
Supervised by Dr. Melinda Reinicke, Psychologist Psy11011