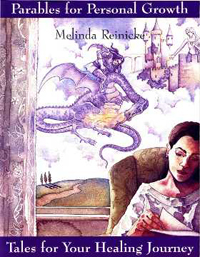 Parables for Personal Growth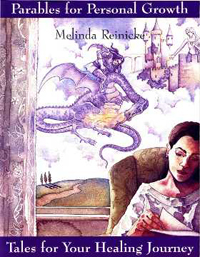 In a mythical realm not far from our own inner struggles…
A prince struggles to break free from secret flights on a destructive dragon.
An evilly enchanted mirror leads a beautiful princess to believe she is grotesque until
she discovers her true identity.
The dragon permanently mars a painter's masterpiece, but the artist finds an unusual
remedy with the help of the Great King.
Nineteen parables written for adults with interactive workbook reflections to explore the tapestry of issues in your life. Move forward in your journey out of depression, self-defeating behavior, painful childhood, addiction, molestation, anxiety and more.
Parables for Personal Growth is one of those wonder books that is a resource throughout therapy. I could not recommend it more!Patrick J. Carnes, PhD, CAS ~ Author of Out of the Shadows
The parables are subtle, yet profound and provide limitless applications for those who seek restoration and recovery.Jan Frank, LMFT ~ Author of A Door of Hope