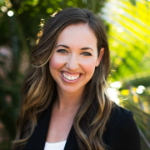 Madalene Stonier, LCSW x132
Licensed Clinical Social Worker #76188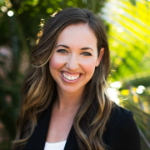 Hi, I am Madi Stonier. There is nothing that I love more than to see your hopeless turned into hope. It is more than possible for your pain and setbacks to be removed out of you or your loved one's life. The specialized training and experience I have acquired, over the years, have helped me to become effective and efficient with the time we spend together.
I specialize in anxiety, depression, trauma recovery and healing from childhood abuse. I also would love to help you explore deeper personal and spiritual growth. Whatever your story may be, there is hope for a better life! I would love to walk beside you while you discover peace with God, yourself and others. If you don't know where to begin the healing journey, the first step is a simple phone call to see if I would be a good fit for you as a therapist.
Counseling
You may be wondering, "What would a counseling session with Madi look like?" Well let me set your mind and curiosity at ease. Together we will decide on how and what you want to focus on during our sessions. From there we develop a plan of effective steps to achieve your goals and healing. Based on your goals, I use different research-based techniques. Some of them are Eye Movement Desensitization Reprocessing (EMDR), Cognitive Behavioral Theory (CBT), Strengths-Based perspective, Motivational Interviewing and healing prayer. I have seen many people get healing through these techniques coupled with God's wisdom and guidance.
Education
I graduated from San Diego State University with a Bachelors degree in Social Work, as well as a Masters degree in Clinical Social Work. My training and experience have prepared me to serve individuals from diverse backgrounds, within the various stages of life. In addition, the wisdom and knowledge the Lord Jesus Christ gives is the most valuable truth to help us navigate through life's difficulties.  I have had the honor to serve in leadership at Soul Church SD, Rock Church, Horizon Christian Fellowship and Youth With a Mission, locally and around the world.
Areas I can help you with:
• Individual, adolescent and family therapy
• Anxiety and depression
• Grief and loss
• Recovery from childhood abuse
"Then they cried out to the Lord in their trouble, and He brought them out of their distress. He stilled the storm to a whisper; the waves of the sea were hushed. They were glad when it grew calm, and He guided them to their desired haven." (Psalm 107:28-30)
Contact Me
If you would like to contact me please call (619) 500-4221
or email me at Madi.LCSW@gmail.com
I work in the Mission Valley and Rancho Bernardo offices.