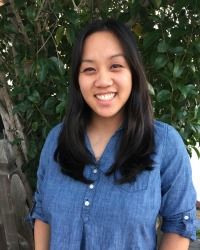 Jennilyn Chen, LMFT x105
Licensed Marriage and Family Therapist #101429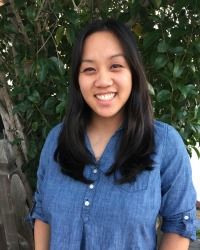 My heart as a therapist is to create a safe place for my clients as we wade through difficult and often unexplored emotions, thoughts, and experiences together. It takes courage to face our insecurities, acknowledge our woundedness, and then redefine our thoughts towards ourselves, others, and even God. It is tough soul work! I think we all need someone in our corner telling us that they see us and will walk with us through it. I count it a privilege to be that person and partner with you in the process of experiencing healing and freedom.
Counseling
I see clients for individual, pre-marital, couples, and family therapy using a family systems approach which includes the biological, psychological, social, and spiritual contexts of our problems.
Whether you are experiencing distress related to identity issues, depression, anxiety, trauma, grief and loss, life transitions, relational conflict, pain from your past, your family of origin, or a combination of them all, I am committed to providing tailored support that will empower you to move forward in your unique journey of discovery and growth.
Education 
I graduated summa cum laude with an MA in Marital and Family Therapy from Bethel Seminary San Diego. I completed my undergraduate studies at the University of California, Berkeley, earning bachelor degrees in both Rhetoric and Social Welfare.
Specialized Training
EMDR Basic Training (Level I & II) – Eye Movement Desensitization and Reprocessing (EMDR), an empirically-validated therapeutic approach that focuses on the impact of traumatic experiences, addressing unprocessed memories that often set the basis for depression, anxiety, phobias, excessive grief, somatic conditions and addictions.
PREPARE/ENRICH – An assessment that highlights strengths and growth areas in relationships that is useful for both premarital counseling and marital enrichment. I truly believe that investing in your relationship now will help build a stronger foundation for the many years of marriage to come.
Emotionally-Focused Therapy (EFT) Externship – An empirically-validated treatment that focuses on building secure attachment between partners by increasing emotional connection. My goal is to help you make your marriage a safe place where each partner feels truly heard, understood, known, valued, and accepted.
Relevant Life Experiences
Having grown up as a missionary kid overseas (the Philippines) in a bi-cultural family and then being a missionary (Kazakhstan and China) as an adult, I have a special heart for missionary and ministry families. I understand the difficulties and identity issues related to moving transitions, cross-cultural communication, acculturation and the unique challenges of being viewed as spiritual examples who should "have it together." I would be honored to provide the support and care for both parents and children as we work together from the framework that your family is the most important ministry entrusted to you by God.
I met my husband while serving together as high school youth group advisers at our church. Many years of leading small groups of teenage girls has given me not only insight into their age-specific challenges, but conviction that parental engagement is so important to their sense of value and belonging. I would be happy to partner with parents and children to help you deepen your relational connection.
My husband and I have worked hard to make our marriage the safest place on earth where we can feel both incredibly supported and safely challenged. When I ask you to identify your negative cycles and listen to not just the words said but the feelings expressed underneath, know that I have had to do the same with my husband. I know it's not easy but I know it's worth it! With the advent of our daughter, my husband and I took on the roles of parent and have found that our interactions have had to change as she grows. I enjoy working with young parents as you navigate new responsibilities, challenges, and identities and find your new normal in both your marriage and your growing family.
More than a decade ago I wrote several statements that I labeled: Things I want to do or be true in my life. They included the following:
I want my job to be one that is inherently helping people.
I want to help people know that they are important and valuable.
I want to be a part of people understanding themselves and understanding how the gospel touches every aspect of their lives.
I am so incredibly grateful to say that by the grace of God, my role as a therapist allows me to live out these values.
I believe there is hope for you to experience a different life than the one you are currently living. Let us take heart from these words from Lamentations: Your wound is as deep as the sea. Who can heal you? …Yet this I call to mind and therefore have hope: Because of the Lord's great love we are not consumed, for His compassions never fail. (Lamentations 2:13c, Lamentations 3:22). It would be a privilege to hold hope with you.
Contact 
Please call me at  619-786-0867 or email jennilyn.LMFT@gmail.com to discuss your needs. I see clients in the Carlsbad, Mission Valley, and Rancho Bernardo offices.
Licensed Marriage & Family Therapist #101429