W.I.L.D./Ethiopian Water
     One Day Grand Canyon Hike
February 24-25, 2017 / South Rim – Colorado River – South Rim
This challenging, one day, 19-mile W.I.L.D. winter hiking trip will leave from the South Rim of Grand Canyon National Park on the South Kaibab Trail.  The views from this trail are framed by massive cliffs as we descend toward the Colorado River.  As we hike back up on the Bright Angel Trail, we will see more plant life and animal life than on other South Rim Trails.  The challenge will also include enduring winter temperatures and conditions.  Please note this event may be cancelled if the weather is deemed too severe.  Because of the challenging nature of this hike, only experienced hikers in very good condition will be considered for this trip.  Just being  here will be a treat, as will be the jaw-dropping views of the Grand Canyon.  Add to all this the soul stirring W.I.L.D. group interaction plus the opportunity to raise money for a worthy cause, and you have a bucket list experience.  Are you in?  
This is a Wilderness Inner Life Development (W.I.L.D.) event.
"Few places in this world are more dangerous than home.  Fear not, therefore, to try the mountain passes.  They will kill care, save you from deadly apathy, set you free, and call forth every faculty into vigorous, enthusiastic action."
– John Muir
Itinerary
Friday, Feb. 24 – Leave San Diego at

7am

for the Grand Canyon.  All participants are responsible for sharing housing costs at a hotel near the South Rim entrance.  Participants are also responsible for their own food and water for the whole event.

Saturday, Feb. 25

 – This probable 10 hour hike will start at

6am

at the South Rim entrance.  We will be taking the South Kaibab trail to the bottom and returning back up to the South Rim entrance along the Bright Angel Trail.  We plan to drive back to San Diego after the hike.
Mandatory Qualifying Steps for W.I.L.D. Grand Canyon Backpack Trip
Love adventure
Take lots of hikes (with elevation gain) leading up to this challenging event
Complete and submit Application and Liability Release Form (application best received by Feb. 10)
Make donation
Print out Packing List
W.I.L.D. – One Day Grand Canyon Hike
February 24th – 25th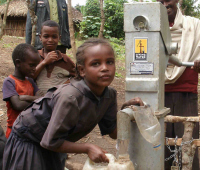 Sign Up Today to Reserve Your Spot
The donation is $150.00 per person.  100% of these proceeds will go directly to Living Water International. This non-profit has specialized for the last 25 years in providing clean water to the developing world.  You can also raise additional funds for this worthy project by getting sponsorships from family and friends.  Simply print out the fundraising form below or check out our crowd funding webpage to donate.  You can challenge yourself and change the world at the same time!
Click here for the fundraising request form
Availability is limited, so contact us if you have any questions.  If you are ready to challenge yourself and change the world, Register or Donate below to save your spot for this event.
LifeSpring Center is a 501(c)(3) non-profit, EIN: 20-1322226
LifeSpring Center is a 501(c)(3) non-profit, EIN: 20-1322226