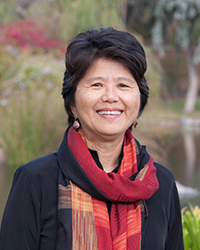 Dr. Soh-Leong Lim, LMFT x124
Licensed Marriage & Family Therapist #49252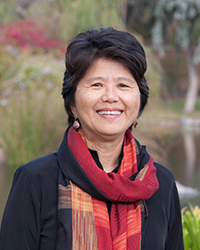 I am currently on sabbatical in Malaysia.  Please call Aaron Reinicke at 619.298.8722 x101 to discuss your counseling needs and schedule with one of our other therapists.
I look forward to returning in the Fall of 2018 and would be honored to come alongside you in the work of growth and healing. I am passionate in this work because I see how a changed life can be powerfully and courageously lived. My role as a therapist is to assist you in your journey – so that you can "enlarge the spaces of (your) tents…stretch out (your) curtains wide, and strengthen (your) stakes" (Isaiah 54:2).
Counseling
I see clients for individual, couples, and family therapy. My specialties include dealing with premarital issues, interpersonal difficulties, intimacy in relationships, marital distress, parenting, depression, and anxiety. I also work with issues of life transition, family of origin, acculturation and cross-cultural concerns, as well as those related to grief, loss, and death.
I bring specialized skills in the use of guided imagery and EMDR to the work of therapy. I use emotion-focused therapy (EFT) in helping couples in their relational difficulties.
I also specialize in premarital counseling. I am a certified trainer of PREPARE-ENRICH.
Education
I graduated with my MA in Theology from Fuller Theological Seminary in California and my Ph.D. in Marriage and Family Therapy from Texas Tech University. I am a licensed Marriage and Family Therapist in California (MFC 49252) and Texas (LMFT 4988). I am also a clinical member and approved supervisor of the American Association of Marriage and Family Therapy as well as a clinical member of the California Association for Marriage and Family.
Relevant Life Experiences
I am married to Ben Lim, Ph.D., who is also a licensed Marriage and Family Therapist. We have three adult children. As a family, we have lived in four different countries (Malaysia, Singapore, China, USA) and have two decades of pastoral work in churches in Asia and in the U.S. We travel frequently and conduct workshops and teaching intensives, both locally and internationally, on interpersonal relationships, family therapy, counseling skills, marriage enrichment, parenting, multicultural competency, and self care of therapists and pastors. We have authored journal articles and book chapters on cross cultural issues in family therapy.
I am an Emeritus Associate Professor of Marriage and Family Therapy at San Diego State University. I taught marriage and family therapy and supervised students in clinical work for 12 years before retiring in 2015.
I am also a trained spiritual director. My faith is central in my life and I seek to be a faithful worker in His vineyard.
Please call me at 619.298.8722 x124 to discuss your needs.
I see clients for LifeSpring Center in the Mission Valley office.