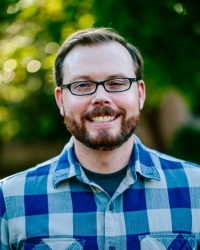 Cory Anderson, LMFT x134
Licensed Marriage & Family Therapist #53391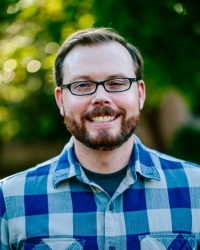 Hi, I'm Cory Anderson, a licensed Marriage and Family Therapist who specializes in treating sexual compulsivity and addiction. Yes, it's an unusual specialty, but it's one that I'm deeply passionate about. My advanced training includes coursework with Dr. Patrick Carnes at the International Institute for Trauma and Addiction Professionals (IITAP). I'm a Certified Multiple Addictions Therapist (CMAT) Candidate, and I'm a Certified Sexual Addiction Therapist (CSAT).
Acronyms aside, you can rest assured that no matter how awful your situation feels right now, it can get better. Is your marriage on the brink of divorce as destructive behavior escalates and consumes your life? Is your teen experimenting with drugs, causing his grades to slip and your family interactions to go from bad to worse? It may feel hopeless, but dozens of my clients have been in a similar position, and today they are living joyful lives free from addiction. I'm here to guide you there with great care and compassion.
Counseling
So how do you move to a place where you and your family are thriving? I take a strengths-based, solutions-focused approach that's in line with the work of Dr. Patrick Carnes, the founder of IITAP. We'll focus on developing practical skills that will help you overcome addiction and that will set you up for long-term sobriety. We'll also get to the root cause of your addiction so you can experience true healing.
Education
I earned a BA in Psychology at Westmont College in Santa Barbara, California. I then went on to study at Fuller Theological Seminary, where I earned my MS in Marital and Family Therapy. I began my career in 2005 working with high-risk teens at a foster care agency in San Diego. In 2008, I joined RCA Counseling and began to focus specifically on addictions. I am a member of the California Association of Marriage and Family Therapists.
In my free time, I enjoy mountain biking, photography, and traveling. I live in North San Diego County with my wife and our dog and cat.
Speaking Topics
In addition to working with adults, I have many teen clients. My experience has shown that parental education is one of the most effective ways to prevent addiction, especially when it comes to pornography. I often speak to parents throughout California about online media and how to protect children through a combination of more connected parenting and technological safeguards. My talk is titled "The Online Sexual Minefield," and I'd be happy to share it with your church or school.
My full list of speaking topics includes:
The Online Sexual Minefield (Parents)
Recovery 101 (Adults)
Teen Recovery 101 (Teens)
Real Life Connection (Parents)
To schedule any of my talks, please contact me directly.
Contact
You can reach me at 619.298.8722 x134
or 760.277.3596 (cell)
I see clients in the Mission Valley, Rancho Bernardo and Carlsbad offices.