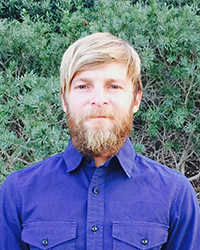 Adam Erlenbusch, LMFT x122
Licensed Marriage & Family Therapist #80877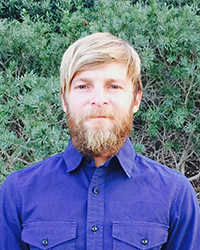 I am excited to work alongside you in your goals toward personal growth. I feel privileged to be a part of the healing journey for clients, and recognize how seeking help from a trusted person is the first step in this path. I understand that we all have our valleys in life. I strive to help you reach your hilltop hour.
"The marvelous richness of human experience would lose something of rewarding joy if there were no limitations to overcome. The hilltop hour would not be half so wonderful if there were no dark valleys to traverse." Helen Keller
Counseling
I see clients for individual, couples, child and family therapy. My specialties include trauma, interpersonal challenges, parenting, life transitions, premarital counseling, self-identity, depression, anxiety, post-traumatic stress, self-esteem, substance use, ADHD, and spirituality related issues.
I use various approaches to treatment that are based on each individual's unique circumstance and needs. Some of my specialties include play and art therapy for children, Emotion Focused Therapy (EFT), Parent Child Interaction Therapy (PCIT), Trauma Focused Cognitive Behavioral Therapy (TF-CBT), Attachment Therapy and Premarital Therapy using PREPARE-ENRICH.
Education
I graduated from Point Loma Nazarene University with a BA in Social Sciences and later pursued both a MA in School Counseling with PPS Credential and an MA in Counseling Psychology from Southern California Seminary. I am a licensed Marriage and Family Therapist in California (LMFT 80877).
Relevant Experience
I am current faculty and Assistant Professor at San Diego Mesa College where I provide academic, career and personal counseling. I have taught Personal Growth courses for several years at many Community College campuses in San Diego. I have also worked in areas assisting Veterans, Students with Disabilities and First Year Experience Programs. All of these experiences have prepared me for the work I do in therapy.
Read here about Adam's book The Gray Balloon which helps parents and children communicate.
Contact
I look forward to meeting you in the future.
Please contact me at 619.298.8722 x122
I see clients in the Mission Valley office.