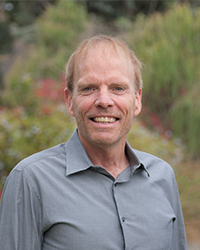 Aaron J. Reinicke, LMFT Director x101
Licensed Marriage and Family Therapist #25792
Director, Reinicke Counseling Associates
President, LifeSpring Center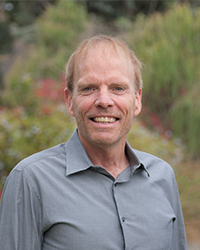 I am grateful for God's transforming presence in my life and that He lets me see powerful changes in the lives of my clients. If you are dealing with a troubled marriage, a stubborn addiction, a crisis with your child, overwhelming stress at work or in ministry, recent or past trauma, I can help you in resolving the burden you are carrying.
As Director of Reinicke Counseling Associates (RCA) and President of the LifeSpring Center it is a blessing to work with the other Christian therapists in our group. We coordinate as a treatment team on many cases especially with marriages involving sexual betrayal or sexual addiction. Reinicke Counseling Associate's comprehensive sexual addiction treatment includes individual, group and couples therapy for both addicts and their partners. My own recovery from sexual addiction allows me to be a guide to those caught in this destructive net. Many of us on staff are Certified Sexual Addiction Therapists (CSAT) trained at the International Institute for Trauma & Addiction Professionals (IITAP) founded by Dr. Patrick Carnes.
I've been married over 30 years to my wife, Melinda, who is a psychologist and co-director of RCA with me. We are the parents of five amazing children, some who joined our family as older child adoptions. I love biking regularly to work (130 miles in a good week) and I'm completing the final legs of a Canada to Mexico bike journey. I like adventures of all kinds including mountain hikes, backpacking with my kids, white water rafting and rooting for my clients as I see them making life changes.
For over two decades I've run men's sexual addiction therapy groups and have seen what a powerful source of healing a group provides. In 2007 there were only a few church based support groups for men struggling with sexual addiction. I began training sexual integrity support leaders to start more ongoing support groups in churches throughout San Diego county. There are now over 30. The number of spouses groups and female sex/love addicts groups are growing as well. It is an honor for me, Curtis Eklund, and others on our staff to mentor these courageous men and women as they lead support groups in our local churches. For a list of these ongoing support groups near you please see www.unleashedsandiego.com
We also have workshops, resources and phone consultation to help pastors counsel people in their congregations who come to them struggling with pornography and sexual indiscretions. Pastors and ministry leaders can also call us for consultation on other counseling which they do. Pastor Consultation.
Counseling
In my counseling with marriage conflicts, men's issues, recovery from childhood trauma such as molestation and abuse, sexual addiction, and stress for pastors/missionaries and ministry leaders I utilize practical strategies such as EMDR, healing prayer, Dr. John Gottman's marital research, attachment theory, Emotionally Focused Therapy (EFT) and Restoration Therapy (RT). I assist my clients in letting go of what is holding them back and in discovering their authentic identity and destiny. You might recognize Hebrews 12:1 in that. God is included in the counseling process.
Education
I received my Bachelor of Science in Biology and my Masters degree in Counseling from San Diego State University. Licensed Marriage and Family therapist since 1990, I'm also a clinical member of the California Association of Marriage Family Therapy (CAMFT). I am a Level II Trained Specialist in EMDR for trauma resolution, a Certified Sexual Addiction Therapist (CSAT) trained under Dr. Patrick Carnes and certified in Restoration Therapy with Dr. Terry Hargrave.
Speaking
Even while speaking on serious topics my goal is to help you laugh as you learn practical steps to move you forward through problems in your life. Need a guest speaker for your church, Sunday class, business or school? Maybe you'd like to schedule an evening workshop, retreat or couples dessert night.
Walking With God Through Life's Disappointments
Afraid, Alone and Ashamed: Laying Aside the Lies that Trap Us
The Journey to Freedom from Pornography
Renewing Your Mind: Understanding the Neurochemistry of Sexual Addiction
Porn and Sexual Addiction Among Missionaries: Effective Assessment and Practical Treatment Interventions
Helping the Sexual Struggler & Their Spouse: A Workshop for Pastors
Treating Sexual Addiction: Effective Assessment and Intervention Strategies
Better Than Before: Couples Recovering from Sexual Betrayal
Set Free to Fulfill Your Dream
Male Sexual Abuse: The Unrecognized Trauma
Toxic Shame: Our Soul's Hidden Enemy
Resilience: Bouncing Back from Life's Difficulties
The Male Soul: Created for Adventurous, Meaningful Mission
Creating an Adult Relationship with Your Parents
Creating an Adult Relationship with Your Children
Sexual Integrity: The Journey to Freedom
2Become1 Marriage Seminar
For more about scheduling a speaker at your event please click here.
W.I.L.D. Outdoor Retreats
WILD provides men, women and families the opportunity to stretch themselves through wilderness exploration. Through the guidance and curriculum I developed, participants are challenged physically, spiritually and emotionally to new heights as they venture through awe inspiring landscapes across the United States. These explorations not only benefit those who participate, but the proceeds of the trip are applied towards humanitarian projects throughout the world. WILD is currently partnering with a specialized organization to provide clean water to a 3rd world village that has none.
Contact Aaron
If you would like to contact
Aaron J. Reinicke, LMFT
please call 619.298.8722. x101
Aaron sees clients in the Mission Valley, Carlsbad and Rancho Bernardo Offices.